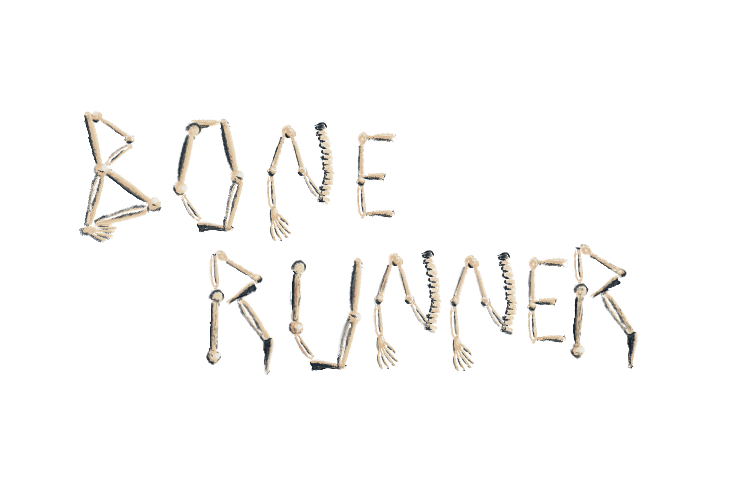 Bone Runner
Use arrow keys to move left/right and jump (can be remapped in the settings level).
Bones physics can get pretty intensive depending on your hardware... In the settings you can decrease/increase the amount of bones that stay on the ground.

Changes after Jam

v1.0.1

Use Godot 3.4.4 for exporting (before 3.5.beta4 was used, which lead to crashes in the settings and in the credits scene).
Download
Comments
Log in with itch.io to leave a comment.
Really cool idea. Wish there were more levels :D good job